Wings of Freedom Tour: Giving the Past a Future
Feb. 6, 2016
Gerry Cabot knows the World War II-era B-24 Liberator military bomber better than most.
On Thursday the 91-year-old former tail gunner sat in the back of the plane clutching his 72-year-old bomber helmet and waited eagerly for take off.
He compared holding it to a comforting blanket and said it made him feel safe.
Cabot was about to carry out his last unofficial mission on the only Liberator of its kind still in operation.
That plane belongs to the Collings Foundation and will be part of the Wings of Freedom Tour which visits Naples this Thursday through Sunday.
The Liberator was en route to join two other war birds from the era—a B-17 Flying Fortress and P-51 Mustang fighter.
The Wings of Freedom Tour aims to restore the memories of WWII veterans and celebrate their legacy.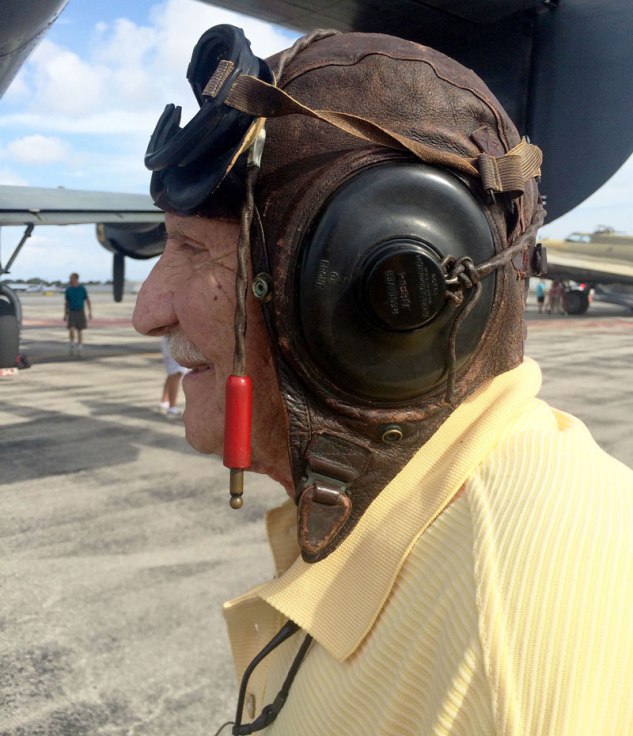 They do this by touring with three (soon to be four) flying treasures in 110 cities in 30 states for 10 months out of the year.
The B-24J "Witchcraft," like Cabot, is also a WWII veteran. It served in the Pacific Theatre for the British Royal Navy, though flight coordinator for the Collings Foundation, Jamie Mitchell, said it isn't as well-known as the B-17.
"But the truth is," she said, "more B-24s were built and served on than any other bomber during the war."
According to aviation-history.com, 18,400 Liberators were built; making them the most produced American wartime aircraft.
The foundation calls the tour a "flying museum" and said it started as a way to honor veterans.
Now it's about paying tribute to the memory of the "greatest generation" of Americans and educating the ones who come next.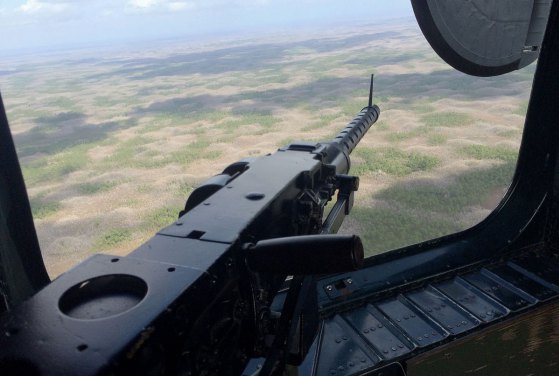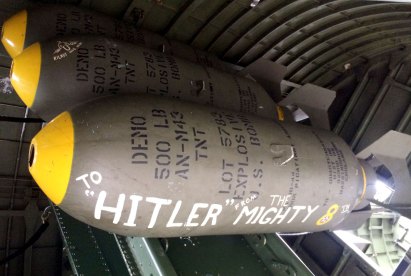 "And as one of the younger crew members," Mitchell said, "I have a specific goal of bringing history to life and giving the past a future by reaching out to and educating young people who may not have that same connection to the war as veterans and older generations did."
Twenty-four-year-old self-proclaimed history buff Johnny Windsor said he wasn't sure he could enlist to fight when he was 18.
"I can't believe 18- and 20-year olds flew in those planes," he said. "It took guts and courage and if I lived back then, I don't think I could do that."
Cabot originally enlisted as a pilot when he was 18 and spent two years as a tail gunner carrying out 27 missions.
"The generals realized that when a plane went down, two pilots and six gunners were lost. So, they didn't need pilots," Cabot said. "They needed gunners and they sent me to gunnery school."
After that he went to overseas training school in Idaho, Labrador in Canada, Greenland, Iceland, and finally to England, where he was stationed at Horsham Saint Faith in Norwich.
"From there, with a 10-man crew, we bombed Nazi Germany strategic targets," Cabot said. "We successfully rid the world of Nazi Germany and that was critical."
His "28th" mission was cruising across the state from Opa-Locka near Miami to the Naples Airport for the tour.
The plane travelled at about 170 mph, said pilot Paul Reidy, but during the war, speeds could reach up to 300 mph.
It was flying at about 1,400-feet Thursday and during the War, it could climb to 25,000 feet, Reidy said.
For Cabot, the experience was a real treat.
"It was exciting for me to be back in an airplane that I spent so much time in," he said. "And this time it was all joy because nobody shot at me."
Twelve-dollar walk-through tours are available all day from 10 a.m. to 4 p.m. Children who are younger than 13 are admitted for $6 and tours are free to WWII veterans.
Mitchell said it costs over $4,000 to operate the planes for 20 minutes and they're constantly being cleaned and worked on.
Twenty-nine-year-old mechanic Gary Dunn joked that he and another mechanic had been waxing the B-24 for two days and it's not even halfway done.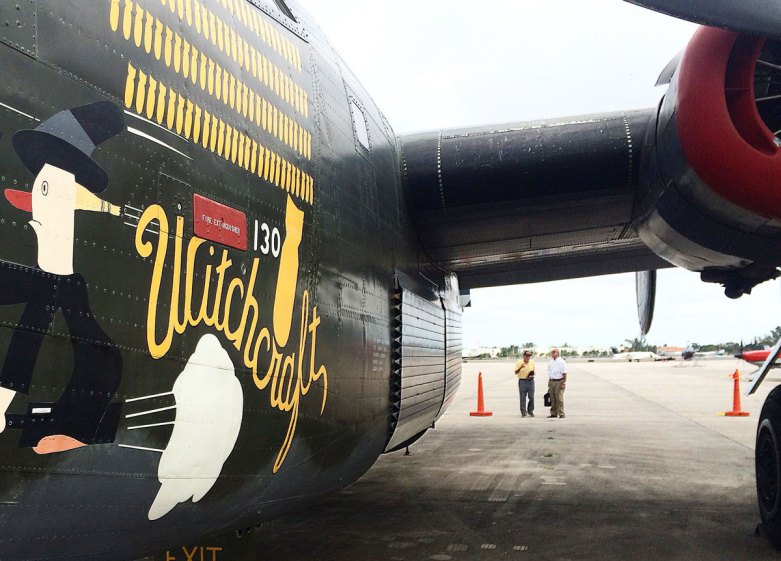 "If we're not flying it," he said. "We're working on it."
The Liberator costs $5,000 a hour to maintain.
Flight experiences on the two bombers are offered in the morning and again in the afternoon. The 25-minute mini-excursions are $450 per person.
Flying training in the Mustang, which has dual controls, is $2,200 for 30 minutes or $3,200 for one-hour since the pilot is a certified flight instructor.
The Collings Foundation started the Wings of Freedom tour in 1989 with the B-25.
Once the crew touches down in Pensacola, at the very top of the state, the bomber will again join the tour for the first time in eight years.
The tour's turnout in the '70s and 1980s was "huge," Mitchell said, but now people aren't as interested.
"WWII is just something people see in movies and video games," she said. "It's not the same as seeing the planes fly or flying in them."
Cabot remembers the first time he took off in a B-24.
He said he would think about his parents who were home in New Jersey.
"They'd open up the newspaper and it would say 635 bombers bombed Nazi Germany today. Twelve did not return. And my mother and father are saying: 'Could it be my son?'"
The hour-long plane ride brought back mixed emotions, but Cabot said he wouldn't trade any frightening experiences during his two years in the war for any amount of money.
"I think that kind of thing in young men shapes character and I think that the soldiers that fought during WWII were people of character and developed and caused our economy and our country to be as great as it is," he said.  "We were the greatest generation. We kept the world free."